Children at two Shropshire schools learnt traditional folk arts with a modern twist in this part of the project during the 2016 summer term.
The award winning Demon Barbers and the Breaking Tradition Dance Company (producers and performers of The Lock In and The Demon Barbers XL) performed and hosted workshops at Trinity Primary School in Ford and Worthen Primary School during the week-long programme.
They taught traditional folk dance such as clog, morris and rapper sword dancing with hip hop and break dancing and even featured on local radio talking about the project.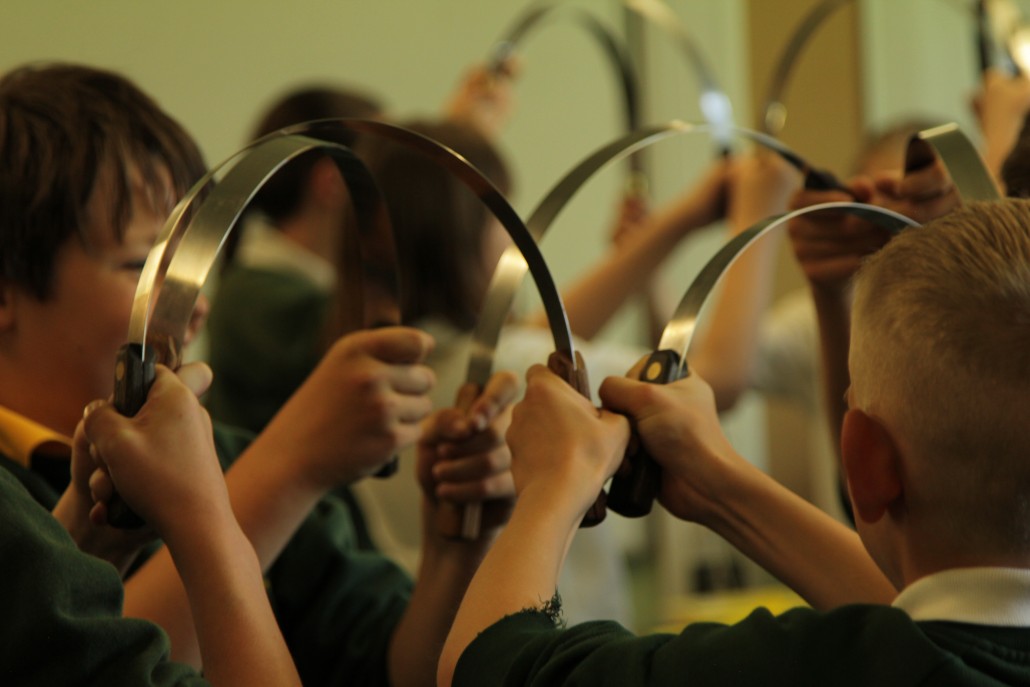 This was an important part of the All Together Now Project as a fun and interactive way to teach children about traditional folk music and dance.
As Project manager Joy Lamont said: "The Demon Barbers and Breaking Tradition have a completely fresh take on folk and it really appealed to young people with their modern twist. It was a great way to pass on important lessons about folk heritage to the next generation and preserve our traditions for years to come."
Photo: Rapper dance workshop at Ford Trinity School, May 2016. Photo by Media Active – www.mediaactive.org