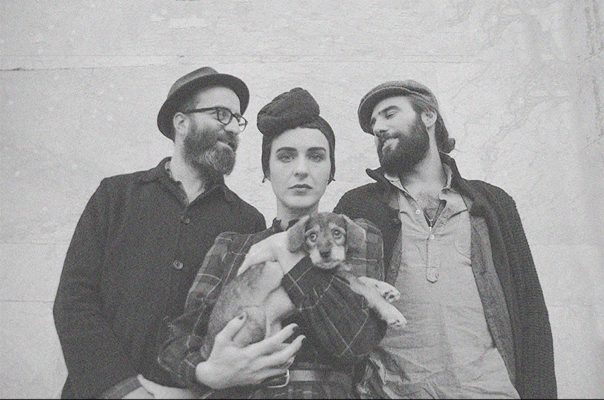 About Emma Morton
&

The Graces
Emma began writing and performing music after moving to Italy in 2009. She has since released her music with with Sony Italia, Reverb Records and Cramps Records. To date she has collaborated with acclaimed international artists including Raphael Gualazzi, Olly Murs and Gary Lucas, performing her music on popular radio and television networks such as Caterpilla, Rai1, Mediaset and Sky.
Beginning as a Performing Arts student at CIPA, Emma moved on to read English and Scottish Literature at Edinburgh University. Although a key period for developing her storytelling craft, the transition from poetry and short-prose to song didn't begin until meeting her guitarist Luca Giovacchini with whom she has been collaborating since 2012. 
Her first Swing Band "Emma e gli Aristodemos" was formed in 2009, their song "M'illumino di Meno" was awarded on Radio Caterpillar and they released "Marilu" with Reverb Records, London. Emma has since worked and recorded with writers and producers like Matteo Buzzanca, Lucio Fabbri, Nicolò Fragile, Stefano della Casa and Davide Tagliapietra. 
Her debut single "Daddy Blues" held a place in the Italian Top 10 and her collaboration with electro-pop band Teodorf on "Why" saw success as part of  the Samsung S7 edge 2016 publicity campaign. The young writer has also released music in partnership with high-fashion brand Pi-Quadro, and has on-going projects with designers Edda Berg and Sergei Grinko. Emma has been profiled in magazines such as Vogue Italia, Vanity Fair, Cosmopolitan, Officiel.
The Graces are Luca Giovacchini and Piero Perelli.