A rare chance to hear Johnny and Phil performing together!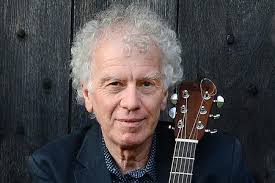 Johnny Coppin is a singer/songwriter, composer and poetry anthologist. Formerly with the folk-rock band Decameron, his many solo albums include "Forest & Vale & High Blue Hill" (Songs of Gloucestershire), "Edge of Day" – a collaboration with world-famous writer Laurie Lee, "Force of the River", "A Country Christmas" "The Shakespeare Songs" , "Keep the Flame" and and his most recent albums"The Winding Stair" and "Breaking the Silence" with Mike Silver. His clear voice together with his ability to write fine songs make his music essentially English in character while having universal appeal. Jack Russell, the Gloucestershire and ex-England wicket-keeper, is a big fan and often used to lead his team in singing one of Johnny's rousing Gloucestershire songs!
Johnny has supported Gerry Rafferty, Jasper Carrott and The Albion Bandon tour and has appeared at festivals in Britain, Ireland, Germany, Italy, Switzerland, Holland and Belgium – including the prestigious Cambridge, Edinburgh, Lisdoonvarna and Nyon Festivals. He has played on the European folk scene for many years, and makes a long overdue return to Scotland this May before beginning a UK tour of "Edge of Day" – his tribute to Laurie Lee, the writer of "Cider with Rosie".
Johnny Coppin with Paul Burgess and Mick Dolan Johnny plays solo with guitar and piano and regularly works with his own trio or band. Members of his band have included Phil Beer from Show of Hands, Albion Band etc, and his current sidekicks are fiddle player Paul Burgess from The John Kirkpatrick Band and guitarist Mick Dolan who has worked with Steve Winwood, Dr Hook and Show of Hands.
TV appearances include his own programme "Song of Gloucestershire" for the BBC, "Stars in a Dark Night" for Channel 4, and the recent "Music Writers on TV" for HTV, while his radio work includes "Kaleidoscope" for Radio 4, "West Country Christmas", the Arts Programme and "Folk on Two" for Radio 2, as well as many appearances on British local radio shows.
His music for theatre includes "Songs on Lonely Roads" (the story of composer/poet Ivor Gurney) with David Goodland, The Shrewsbury Theatre Guild's production of "Arthur's Plough", as well as writing and directing the music for the Festival Players Theatre Company and their touring productions of Shakespeare which culminate in the Three Choirs Festival. He has edited two poetry anthologies – "Forest & Vale & High Blue Hill" and "Between the Severn and the Wye" – poems from the border counties of England & Wales. His 3rd book was "A Country Christmas" – a collections of prose, poetry, carols, songs and folklore.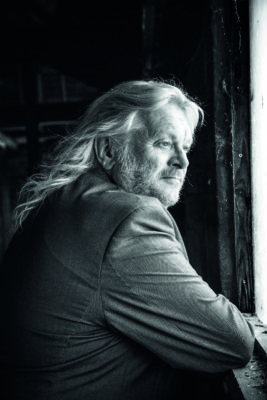 One of the founder members of folk royalty Show of Hands, Phil Beer is a true craftsman, a master musician and consummate performer.
Phil is one of the most popular ambassadors for acoustic roots music. A dazzling instrumentalist, he is perhaps best known as a top flight fiddler and plays in the all-star line-up, Feast of Fiddles. But his skills don't stop there, he also plays slide, Spanish and tenor guitar, mandocello, viola, mandolin and South American cuatro, not to mention contributing rich vocals.
Born in Exminster, Devon, he started to play fiddle, guitar and mandolin while still at school in Teignmouth and habitually credits Davey Graham's Folk, Blues & Beyond as his inspiration for acoustic music.
He played his first gig at 14 and started working as a duo with Paul Downes in 1974 (their re-union Live at Nettlebed CD was released four years ago on the Talking Elephant label). He was then in the Arizona Smoke Revue and a key member of Johnny Coppin's band. His impressive track record also includes touring with Mike Oldfield and being a member of the feted Albion Band from 1984-1991. Show of Hands became a full-time partnership in the early 90s, a band that has gone on to sell out the Royal Albert Hall three times and who were voted Best Live Act by the public at the 2004 Folk Awards.
Phil, who also has his own Phil Beer Band, famously guested on the Rolling Stones Steel Wheels album and Steve Harley's Poetic Justice.
As a composer, Phil has written many numbers including the stunning instrumental The Falmouth Packet for SoH's album Witness.
As a solo artist he released Rhythm Methodist in 2004, a double album of songs and instrumentals (re-released on the Talking Elephant label this year) He ran the Show of Hands Riverside studio until 2011 when he moved to a residential setting in order to concentrate on editing a series of solo and band albums for release later in 2014. The first of which being a double live album.
Phil is also in demand as a producer, co-producing (with Steve Knightley) Jez Lowe's Jack Commons Anthem among others. Six years ago Phil created a label, Chudleigh Roots, producing Jackie Oates' highly acclaimed second album, The Violet Hour and an album by singer songwriter Tom Palmer