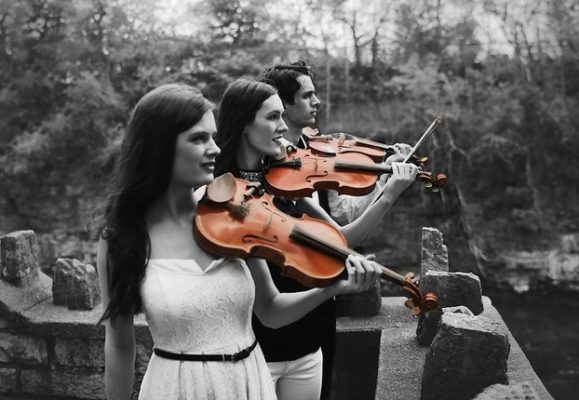 You loved them so much in 2017, we've brought them back! 
Meet The Fitzgeralds, a family group consisting of fiddling and step dancing sensations – Tom, Kerry and Julie Fitzgerald, this unique act features high-energy fiddling and mind-blowing step dancing. Joining the siblings on guitar, banjo and step dancing is Kyle Waymouth.
It is the rare combination of exceptional musicianship, incomparable step dancing, audience interaction, evident love of performing that resonates with audiences of all ages. Their creativity and passion for experimentation has led them to compose original tunes and arrangements, resulting in a groovy and catchy new sound.
The Fitzgeralds are some of the most talented, and genuine performers you will come across, so expect a high-calibre, polished, varied, and action packed show, with some goofiness thrown in here and there. Guaranteed to burn calories just watching!