Hundreds of schoolchildren across Shropshire and Staffordshire will learn new music and dance skills through our educational outreach programme under the Room for All umbrella.
Professional dancers will deliver workshops at four Shropshire schools – Chirbury Primary, Gobowen Primary and St George's Junior and Radbrook Primary in Shrewsbury – from January to March.
Children will create performances blending Kathak, an expressive form of Indian movement, with contemporary dance and two free Continuing Professional Development (CPD) sessions will be run for teachers. A film is also being made as an online teaching resource to support staff to teach dance as part of the National Curriculum.
Dance instructors will be Kathak expert Sonia Sabri, Contemporary Dance Artist Rachel Leggit and Dance Artist Poppy Mansfield.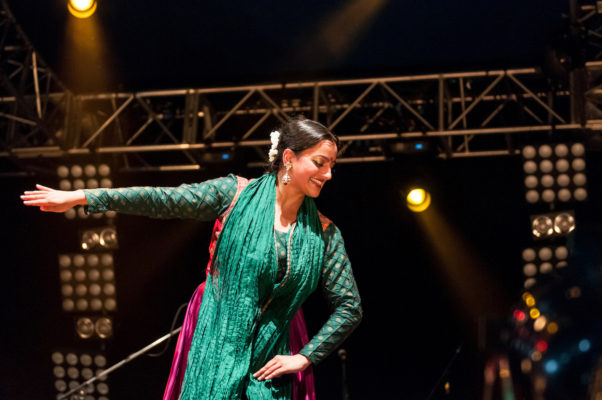 In Staffordshire and Telford, we have joined forces with In Harmony Telford & Stoke to fund visits to schools by three musicians – folk artist Joe Broughton, Bollywood and Banghra specialist Sohan Kailey and African drummer Calvert Lawson – to deliver creative music workshops for instrumentalists.
They will work at Thistley Hough Academy in Stoke-on-Trent in January where the In Harmony programme teaches all year 7 and 8 students to learn a musical instrument; and in Telford where In Harmony works with more than 600 children from early years through to Year 10 and is based at Old Park Primary School in Malinslee, Telford.
The artists will also carry out further visits with a smaller group of more experienced young musicians to help them develop their skills and explore different musical traditions.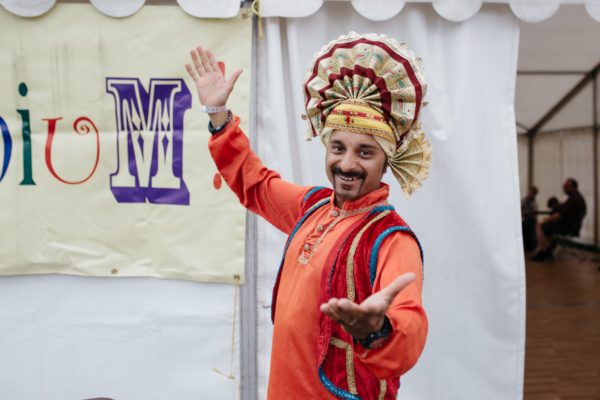 We will also host a songwriting workshop for young people by folk musician and BBC Radio 2 Folk Award winner Greg Russell in the spring – more details will be announced nearer the time.
Project manager Joy Lamont: "Students are being given a fantastic opportunity to explore and learn about showing respect, kindness, compassion, understanding and tolerance of those with different faiths, beliefs and from different cultures.
"We are delighted to be working with such talented musicians and dancers and that we have been able to give this opportunity to so many young people in Shropshire and Staffordshire.
"Promoting cultural diversity and understanding through the arts is very important and Room for All is providing high quality and multi cultural arts activities to schools and young people that wouldn't otherwise be available to them."
Room for All is funded by the festival, supported by a £95,000 investment from Arts Council England and a £1,000 Arts Revenue Grant from Shropshire Council.