This year we're teaming up with What's On to bring you some of the best up and coming young performers at The Launchpad on The Village Stage.
Caleb Richards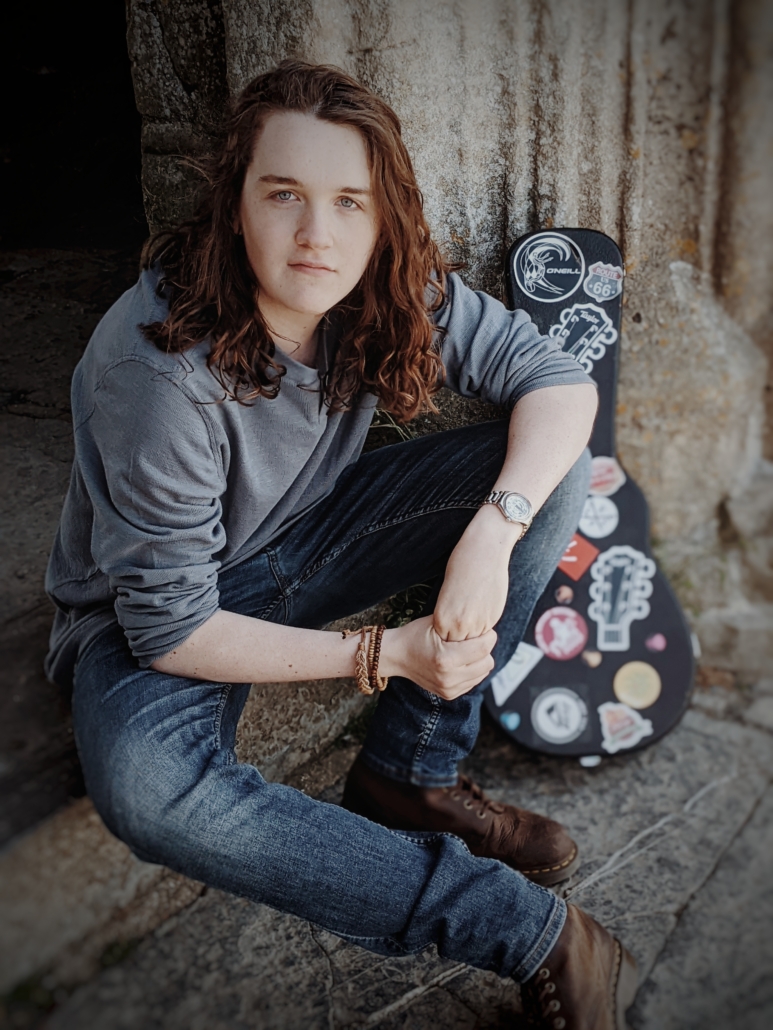 Singer and multi-instrumentalist Caleb Richards has been a regular at Shrewsbury Folk Festival since the tender age of three and has honed his craft through workshops at Halsway Manor and the home of English folk, Cecil Sharp House.
His repertoire includes traditional folk tunes with a modern spin, covers of contemporary songs and original tunes and songs. He has recently begun learning the sitar and the theories of Indian music and folk culture under the tuition of Sheema Mukherjee of The Imagined Village.
Instagram: Caleb Richards Music | YouTube: Caleb Richards | Twitter: @calebjrmusic
Good Habits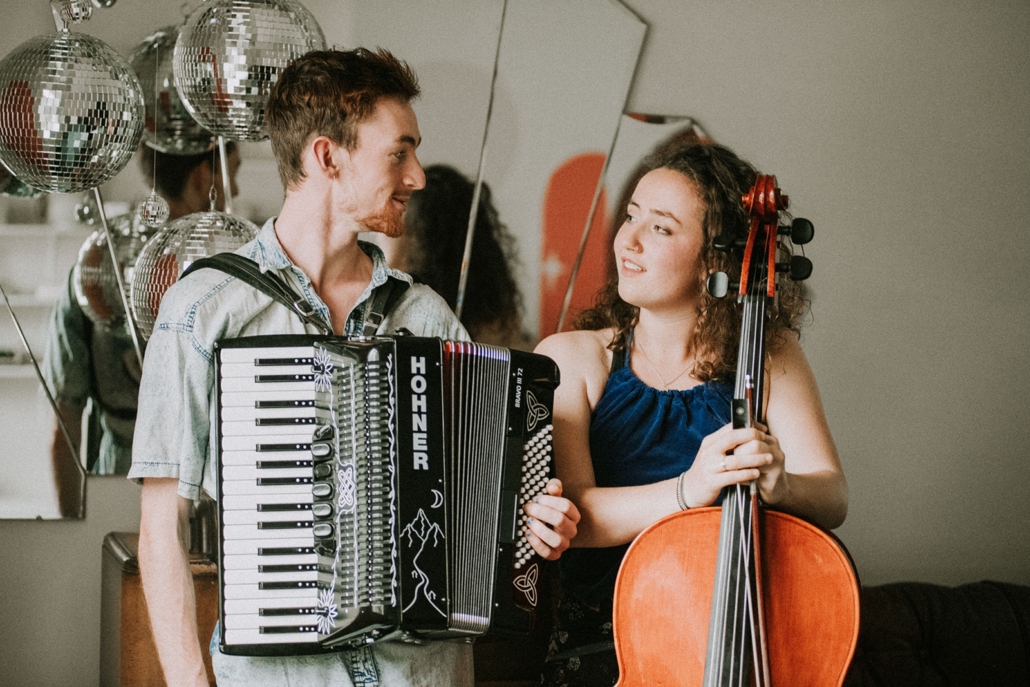 Good Habits are a nomadic alt-folk duo, telling stories and turning heads across the globe. Composed of singer-cellist Bonnie Schwarz and accordionist Pete Shaw, the duo create folkish musical tales, with captivating lyrics married with their unique brand of brisk instrumental virtuosity. After being stranded in New Zealand due to the covid pandemic, they're now back in the UK and making a name for themselves!
Facebook: goodhabitsband | Instagram: goodhabitsband | Website: goodhabitsband.com
Trefusis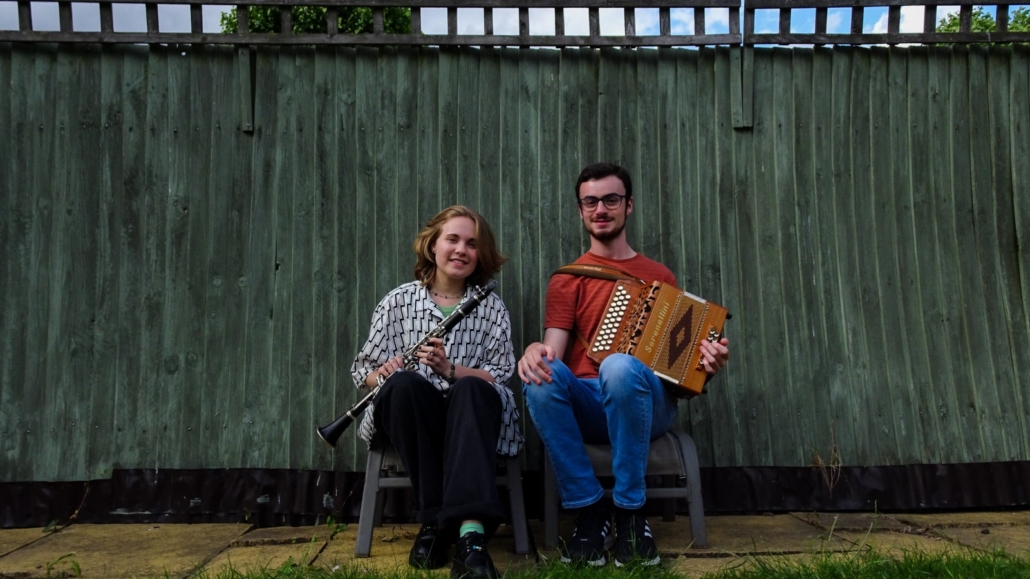 Trefusis is a folk duo taking inspiration from European folk music. Their eclectic repertoire is formed from both original tunes and tunes from across the continent; traditional and modern. The refreshing combination of melodeon and clarinet, and their diverse influences including jazz and minimalism, give them a unique sound.
Elye Cuthbertson and Mary Lomas first met at Cecil Sharp House in 2016. Since then they have explored English folk music in the National Youth Folk Ensemble, with whom they have performed at Purbeck Valley Folk Festival, the Liverpool Philharmonic and the National Centre for Early Music.  While studying music at university they will gain more opportunities to broaden their individual approaches to folk music, which they will then apply to their own distinctive style as a duo.
Soundcloud: Trefusis I| Instagram: Trefusis_Duo
Time

1245-1315
1330-1400
1530-1600
1615-1645
Friday

–

–

Caleb Richards
Trefusis
Saturday


Trefusis
Good Habits
–
–
Sunday

Good Habits
Caleb Richards
–

–

Artistic director Sandra Surtees: "Every year we are astounded at the wealth of talent that we uncover for The Launchpad. One of our first ever Launchpad performers was The Trials of Cato, which won Best Album at the BBC Folk Awards in 2019 and came back to play our main stage last year.
"For many young musicians, appearing on The Launchpad will be the first time they've had the opportunity to take part in a major festival like ours. It's good experience and the chance to reach a new audience."
Davina Evans, Managing Director of What's On: "Shrewsbury Folk Festival is one of the top events of its kind and the opportunity to play there is a great step for young musicians looking to make a name for themselves and get some festival experience. At What's On, we know there is a wealth of talent out there from across the region and we're delighted to be supporting The Launchpad again."