We bring you some of the Midlands' best up and coming young performers at The Launchpad, in partnership with our media partner, What's On. The Launchpad is on the green outside the Berwick Pavilion bar.
The Launchpad performers in 2018
With MC Rosie Butler-Hall
Aaron Evans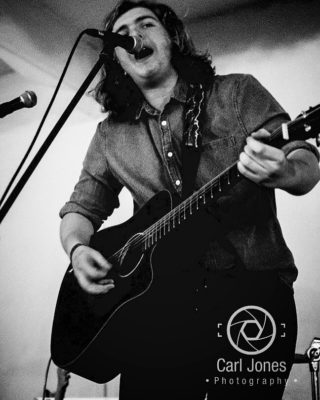 Aaron Evans is an 18-year-old singer/songwriter from Wem, Shropshire. He's been playing live music for about four years, writes his own music and plays cover. He has recently released his own EP 'The Sunrise'.
Facebook: awemusic2016
Ellie Gowers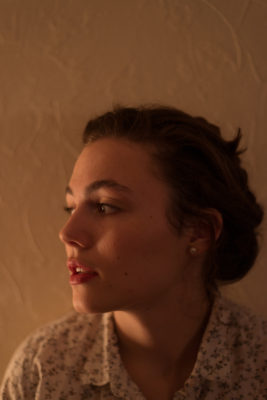 At only 21, Ellie yields powerful songs with mature themes. Embedding heavy lyrical inspiration with her dulcet tones from the early greats like Joni Mitchell, Leonard Cohen and Nick Cave, Ellie has produced her own folk-driven contemporary style with subtle influences of pop. Traces of John Martyn and Laura Marling creep into her melodies.
2017 was a great year for Ellie, who's from Warwick. Playing at Coventry's Godiva festival, airplay on BBC Introducing and the release of her debut EP, 'Robin', towards the end of the year. With more music and more gigs in the pipeline, 2018 is set to be even more exciting.
Facebook: elliegowersmusic | Soundcloud: elliegowers
Effervescent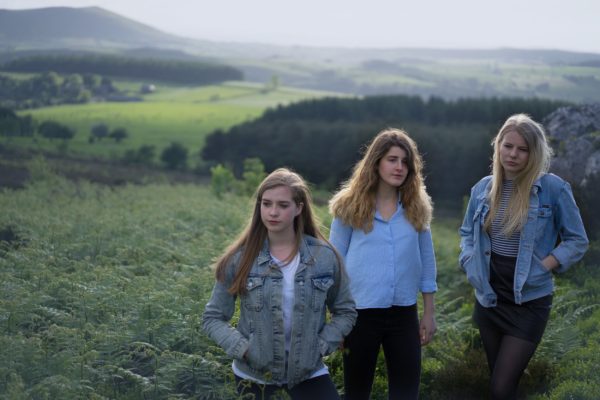 Shrewsbury based Effervescent is a trio consisting of guitar, piano and vocals. Writing and play their own original music as well as some covers, the band's debut single 'My Mind And I' received airplay on BBC Radio Shropshire's BBC Introducing show and was made Song Of The Month.
Facebook: effervescenttheband | Website: effervescenttheband.com
Jack Blackman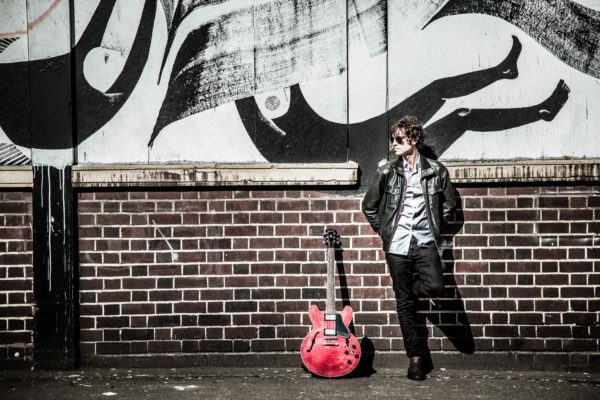 Fast developing into one the most accomplished and exciting young performers on the roots scene today, Jack's guitar playing has been described as 'exceptional' by Whispering Bob Harris, he has performed his songs all across the country and as far as the Mississippi Delta.
Having cut his teeth in his teens trading licks with such luminaries as Paul Jones and The Blues Band, more recently with Tony Joe White and receiving accolades from Martin Simpson who marvelled, "At last! A brilliant young guitarist coming thorough", Jack is no stranger to blues and folk.
On his forthcoming album, Alcester based Jack fuses this with country, rock and pop and with a voice that has been described as sounding 'older and more careworn than his tender years should allow' (Acoustic Magazine), Jack is not one to miss.
Website: jackblackman.com | Facebook: jackblackmansongs | Twitter: jblackmansongs | YouTube: Jack Blackman
Maggie Brina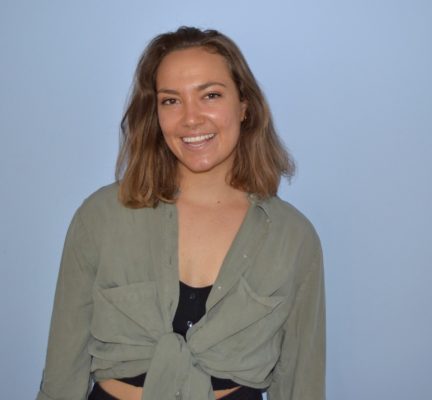 21-year-old maths student Maggie has been playing guitar since she was 13 and performing for more than five years. She's performed at venues such as The Cavern Club and Birmingham Town Hall and enjoys busking in the streets of Solihull.
Her mix of acoustic soul and blues is highly inspired by the likes of Corinne Bailey Rae, Norah Jones, Joan Armatrading and Fleetwood Mac to name but a few.
Facebook: maggiebrinamusic | Soundcloud: maggie-brina | Instagram: maggie.brina.music
Saint Loe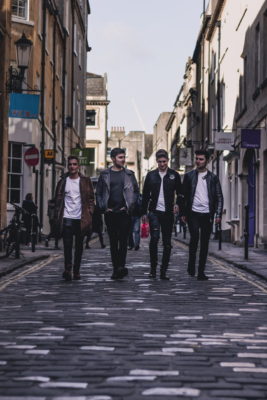 Picture yourself driving down an open road with a car full of friends heading towards the sun whilst singing along to your favourite songs. Saint Loe convincingly bring a modern-day pop sound back to the live band scene, but whilst you may experience a hint of nostalgia, these guys have a sound, and a look that is excitingly, and authentically their own.
Having featured on festivals line-ups with Katy B, Jamie Lawson, Kodaline and Lewis Watson, Saint Loe, featuring Shropshire brothers Dan and Alex, are set to play even more festivals throughout the next year.
Website: saintloeband.co.uk | Facebook: saintloeband | Twitter: saintloeband | Instagram: saintloeband
Davina Evans, Managing Director of What's On, said: "Shrewsbury Folk Festival is one of the top events of its kind and the opportunity to play there is a great step for young musicians who are looking to make a name for themselves and get some festival experience.
"At What's On, we know there is a wealth of talent out there from across the region and we're delighted to be supporting The Launchpad."
Festival director Sandra Surtees said:  "Festivalgoers really enjoyed watching the acts on The Launchpad last year and, for many of the performers, appearing on The Launchpad was the first time they've ever had the opportunity to take part in an event like ours.
"The Launchpad is an informal space but it's good experience for performers and the chance to reach a new audience."