Great Food
Our food area is at the centre of the festival site, next to our main bar and opposite marquee 1, so access to some great food is at the hub of the site.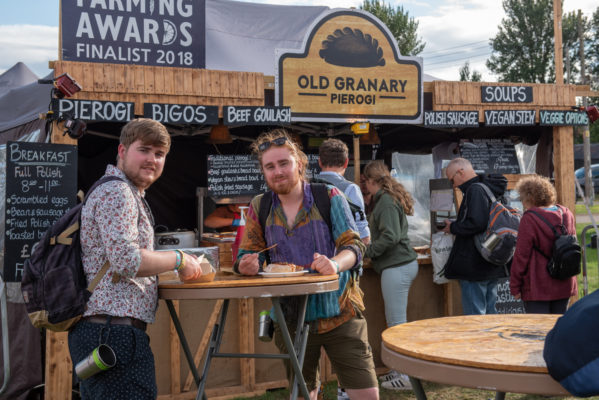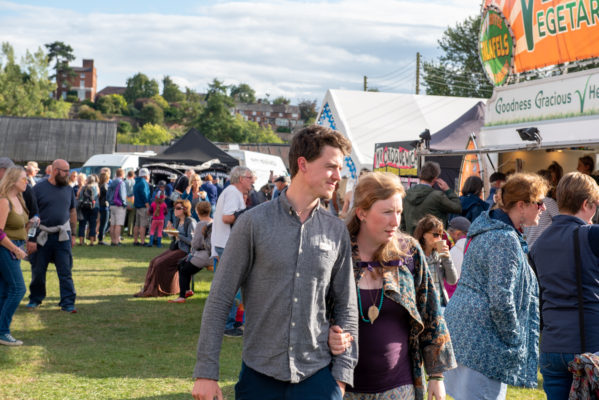 There's always a great selection of meat, vegetarian and vegan dishes from around the world including none spicy British food too. It could be anything from falafel wraps to bean stew, pot roast with smoked bacon, sausage and mash, shepherd's pie, lasagne, pulled pork baps, Mexican wraps, Thai dishes, jacket potatoes, nut roast, Caribbean jerk chicken, pizzas, beef and ale stew with herb dumplings, pasta dishes, Whitby fish and chips, healthy salads, quality burgers, veg platters, full English breakfasts, veggie burgers, sweet and savoury crepes, oat dishes and so much more.
We also have local farm made ice cream, speciality teas, real coffee, juices, smoothies.
Great Beer
Our four real ale bars stock all your favourite tipples. If beer's not your thing, check out the cocktail bar and gin palace! This year Moongazing Hare Bars are offering 40 ales from 14 regional brewers with gluten free ales and options for vegans too.
We're proud to have the finest festival shop in the country, and our partner Pomona Grocery bring in fresh bread, cakes, pies, meats and more to offer the very best to those at Shrewsbury Folk Festival. There really should be no need to go hungry or thirsty!