Thank you so much for all your amazing fundraising efforts for Hope House at this year's festival. You've helped to raise more than £6,400 for music therapy sessions for the children with life limiting illnesses that use the hospice.
This year's fundraising takes the overall amount pledged to Hope House since we began our partnership in 2008 to more than £56,000!!!
The money is raised through collections on Sunday afternoon, the fee for charging mobile phones and other electrical items, the Hope House stall on site and a donation from us for every adult weekend ticket that is sold.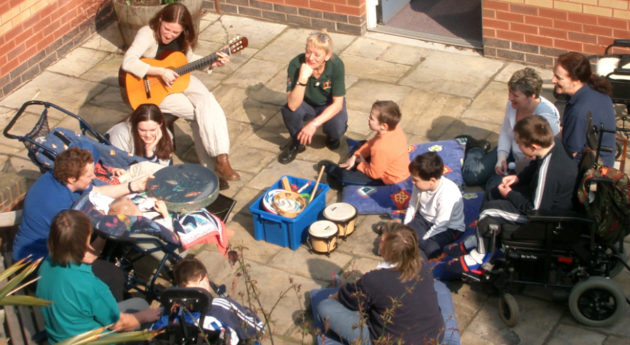 Vanessa Thomas, Major Gifts Manager for Hope House: "Every year, we are delighted by the generosity of the visitors to the folk festival as they continue to support this valuable service. Many children who use the hospice can't communicate through the usual channels and music therapy is a fun way to make themselves heard. We are looking forward to celebrating a decade of fundraising with the festival in 2018."
Festival director Sandra Surtees: "Our charity partnership with Hope House means a great deal to us. Music is at the heart and soul of the festival and we know how it helps people to express themselves so we understand how important the music therapy sessions are. We are so pleased to have smashed through the £50,000 barrier and can't wait to continue our support in the coming years."
For more about the hospice and its great work, click here.
https://shrewsburyfolkfestival.co.uk/wp-content/uploads/sff-logo-2020.png
0
0
Jo Cunningham
https://shrewsburyfolkfestival.co.uk/wp-content/uploads/sff-logo-2020.png
Jo Cunningham
2017-10-26 11:58:28
2017-10-26 11:58:28
A very big thank you