We have lots of different venues at the festival where you can enjoy music, dance and take part in workshops.
You'll need to bring your own chairs and picnic blankets for watching the concerts, performances and joining in workshops!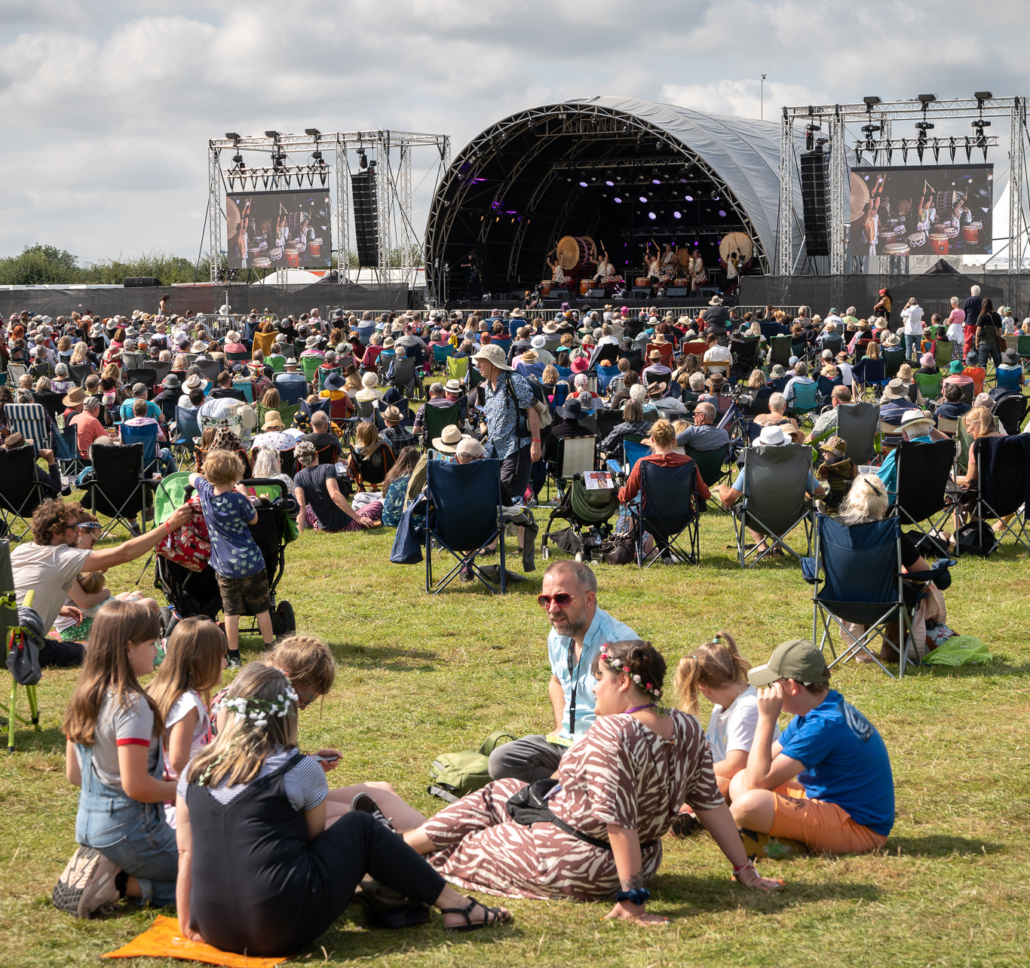 Our main open air stage is kindly sponsored by our friends from Turtle Doves, who'll find in our craft village. With oodles of space, it's the perfect place to set up camp with your family, friends and even the dog to enjoy a day of music. There are two big screens on either side of the stage to watch all the action close up.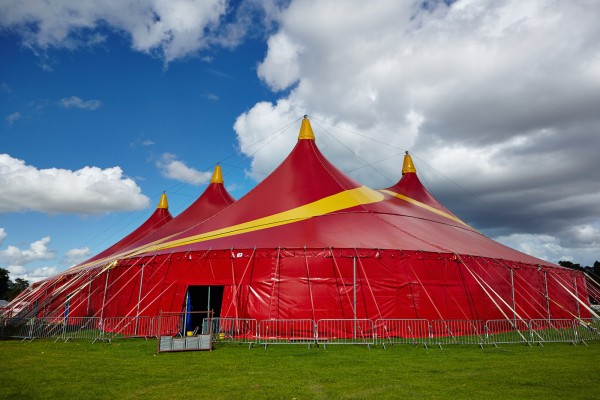 This red and yellow beauty is as impressive inside as she is outside. The stage is carefully planned to offer the best sight lines and there are two big screens on either side of the stage to watch all the action close up. We'll have the sides open to give lots of space (and ventilation) while you watch the action or dance in the 'mosh pit' at the front.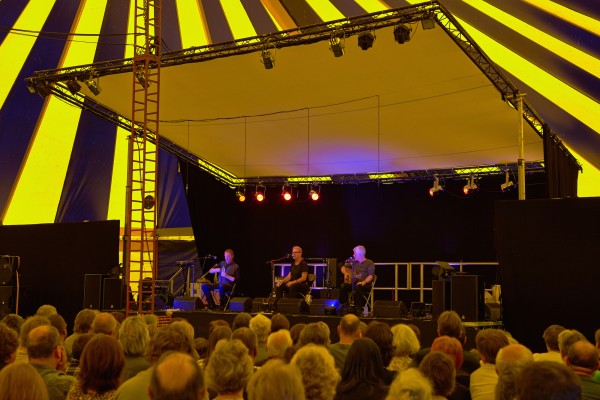 Named after the goddess of the river that flows alongside the festival site, the blue and yellow Sabrina marquee is the home of traditional folk and emerging artists.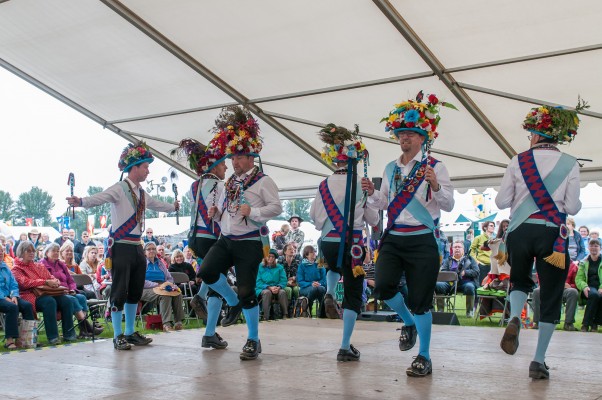 The Purity Village Stage is an outdoor venue and where you'll be able to watch everything from dance displays, children's show and music. It's located in the heart of our craft fair and close to the children's festival, making it a great place to sit down, relax and enjoy what's on stage. It is kindly sponsored by Purity Brewing.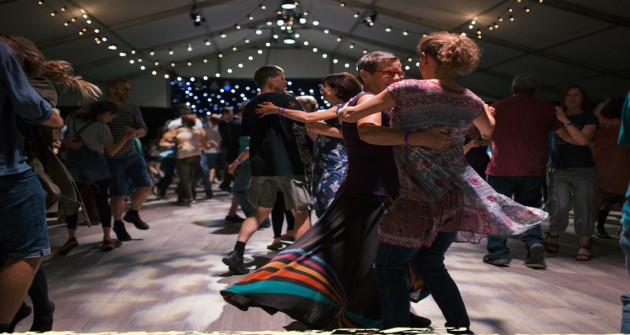 Our dance tent is beloved by experienced dancers and newbies alike. With a new home in the centre of the site, it's well worth a visit to take part in one of the ceilidhs or to watch a dance show. With a cassette floor and special surface to make it ideal for dancing, along with its own bar, there's no reason to leave! It's also home to our very popular dance workshops and our early morning yoga sessions.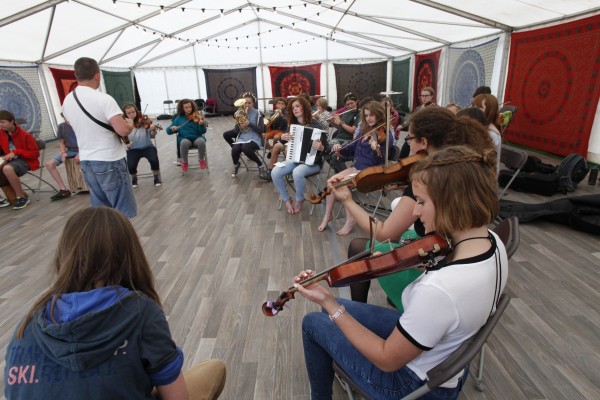 The Reef is home to Refolkus, our programme for 11 to 20-year-olds. At any given time, it'll be alive with the sound of music, drumming, dancing or one of the other multitude of activities that go on there. Located near the main entrance, it acts as our ticket office on the opening day of the festival.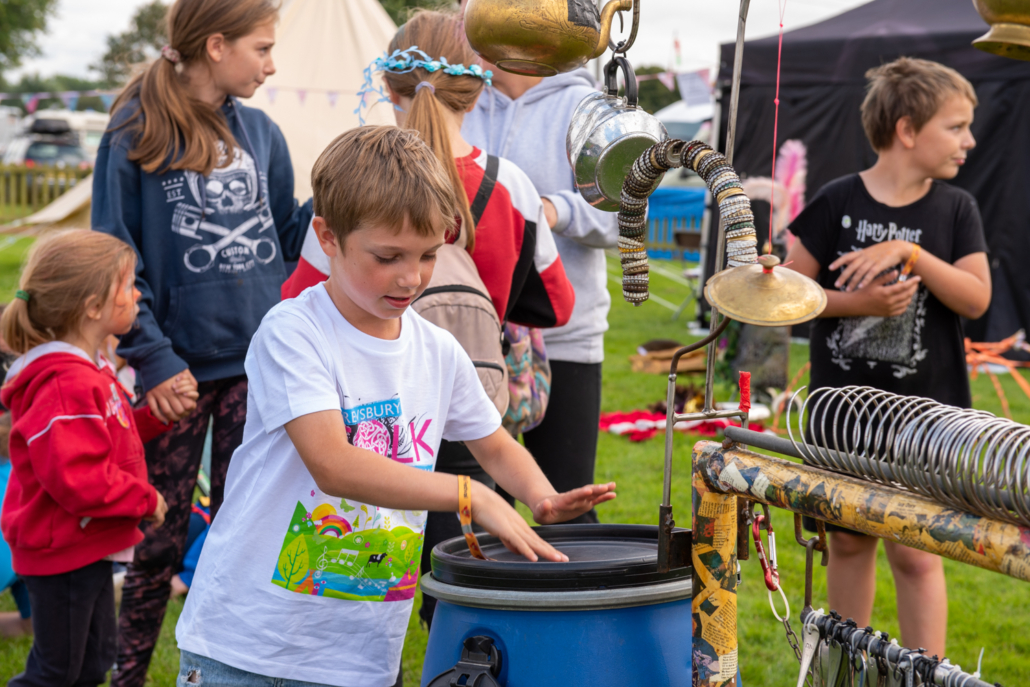 Pandemonium! forms the heart of our children's activity area and is home to the wide variety of activities that go on as part of the packed programme. From crafts to story time, singing and dancing, Pandemonium! is always buzzing. The Pandemonium! base is located at one end of the craft village, making it a very central location for parents and kids alike with Fandango's circus next door.
The Siskin
&

The Goldfinch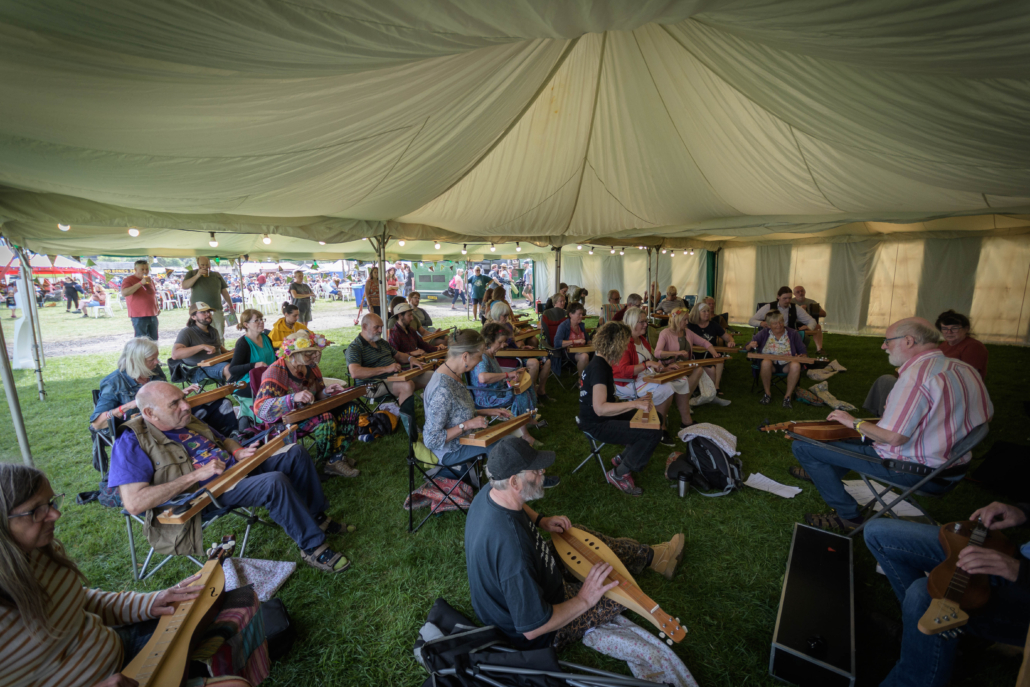 The Siskin and Goldfinch are our dedicated workshop and session venues, where you'll be able to learn new skills or brush up on old ones.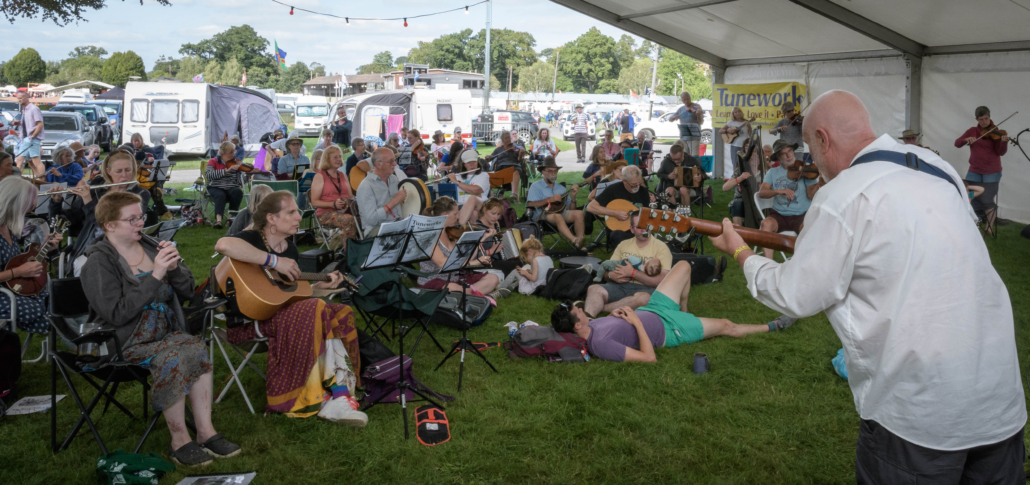 Home to our popular Tuneworks progamme, this is the place to be if you want to brush up on or progress your musical ability! Find out more about Tuneworks here.