Yes, you've done it again, you wonderful people!
Thanks to your generosity Hope House raised a whopping £5,711 this year to fund music therapy sessions for children with life limiting illnesses.  That takes the total we've raised for Hope House to just under £50,000!
It's raised through the bucket and tin collections, scooter and mobile phone charging and through the Hope House stall and the sale of books, clothes and other activities. Even the busking ukulele players did their bit to raise some extra cash. We also make a donation for each adult weekend ticket that was sold.
Several Hope House families were given day tickets to experience the variety of music on offer and enjoy the other activities.
Vanessa Thomas, the Major Gifts Manager for Hope House:
"Yet again, visitors to Shrewsbury Folk Festival have been very generous and this means we can continue with the valuable music therapy service at the hospice.
"The sessions can be an important way for children to make themselves heard, to communicate or just to let rip and have some fun. We can't thank the festival and its visitors enough for their kind donations and helping us to raise £49,200 over the last eight years."
Festival director Sandra Surtees:
"We, and our visitors, really understand the joy that music brings and that's what makes our fundraising for Hope House and its music therapy service a success year on year.
"Our partnership with Hope House is a great source of pride to us and we're delighted to have raised just under £50,000 to date. We look forward to carrying on the good work at future festivals and one day reaching the £100,000 target!"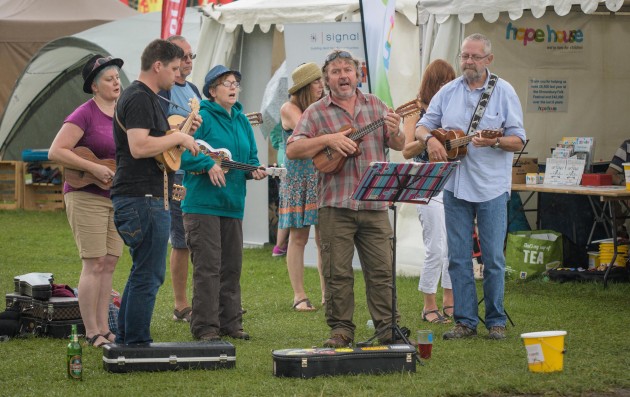 Photo by Mike Dean.