As part of the All Together Now project, we commissioned a new piece of work to be performed as part of the Pandemonium! children's festival.
This theatrical piece aimed to show children how by working together we can solve big global problems. The piece needed to be accessible by all age groups and help to break cultural barriers.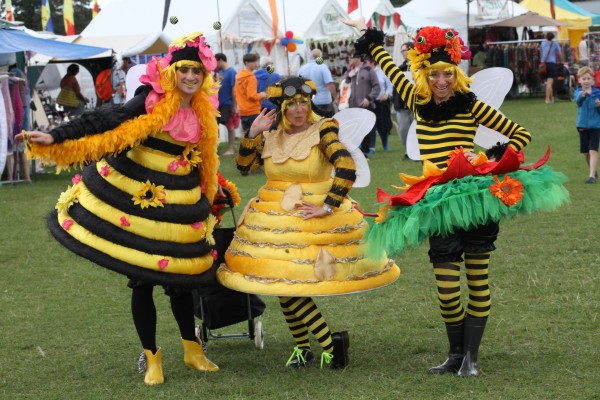 We wanted the piece to teach children all about the importance of bees, how they work and what we can do to help them. We wanted to also show how bees are on every continent of the planet and how they cross cultural boundaries.
We chose to work with Highly Sprung because we love how they use physical theatre and dance elements to tell a story.
The costumes for really fun and eye-catching and the children absolutely loved interacting with the bees.
There were three bees, each demonstrating a different role, queen bee, worker bee and drone. The interactive element of The Honeyz performances around the festival site worked particularly well.
It was clear the children were learning a lot and really enjoying the comical bees. Well done Highly Sprung!